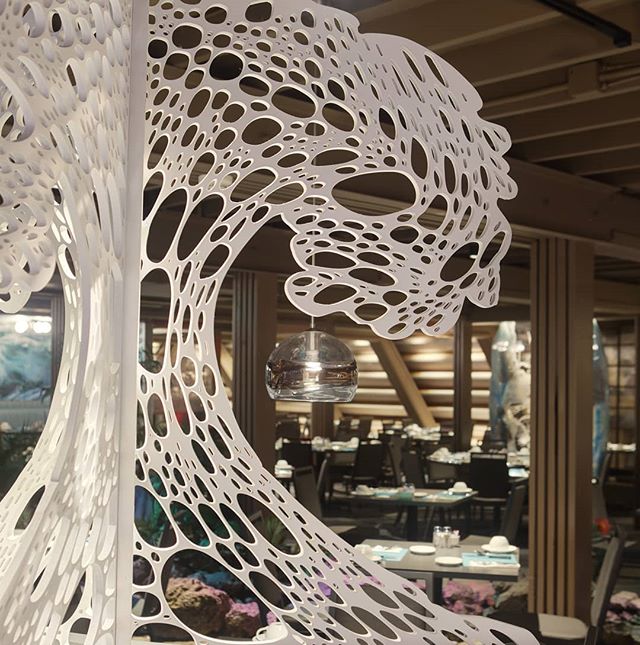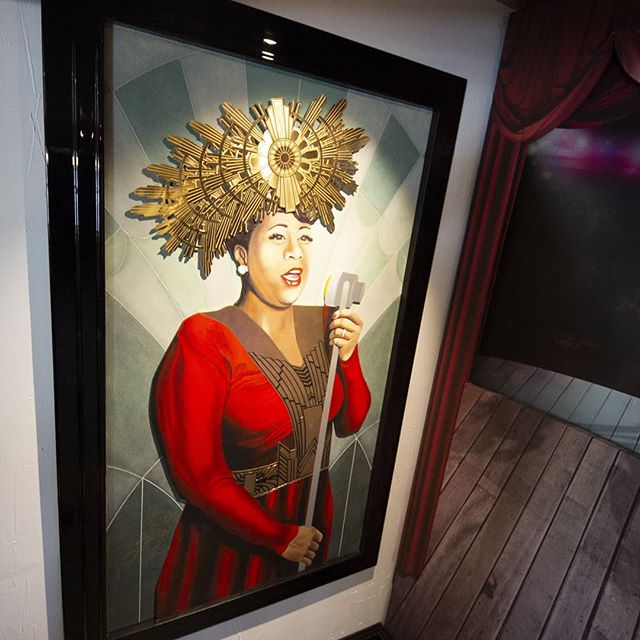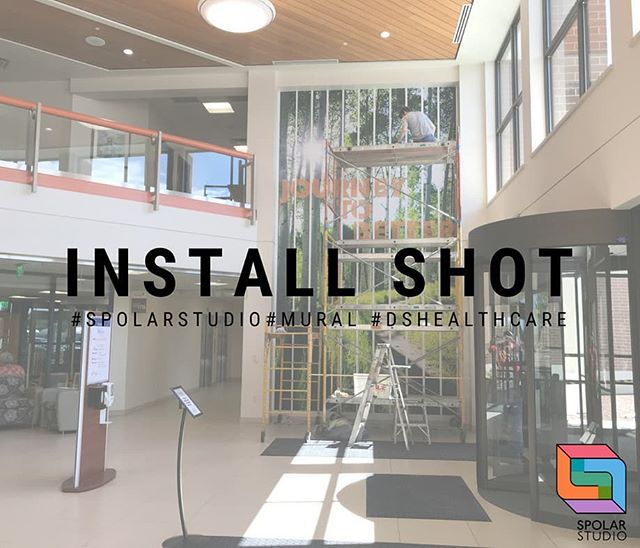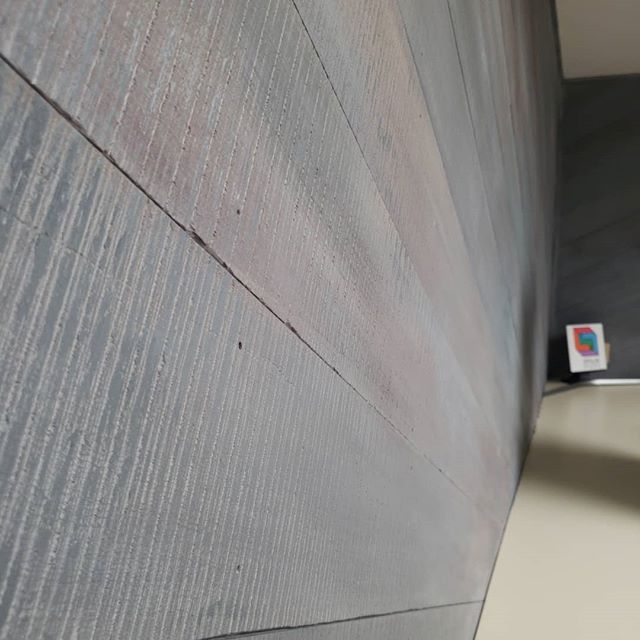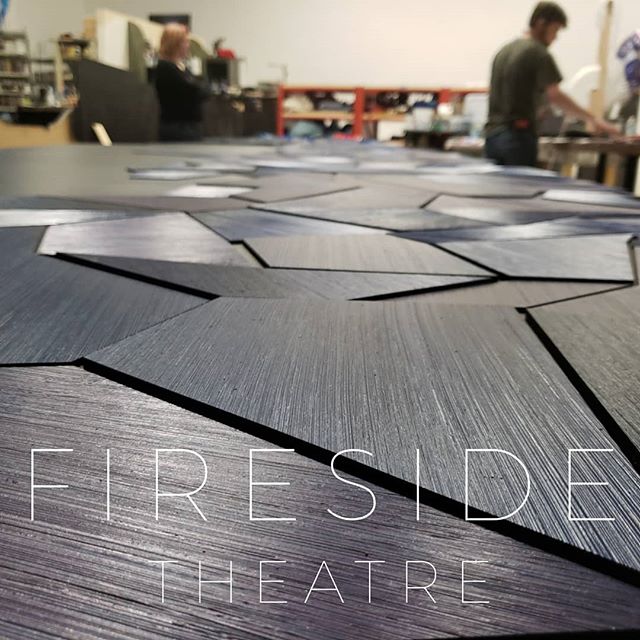 "The resin is like an optical illusions. It's so gorgeous with what we're able to do with it. We've developed ways to work with the resin that are very unique," he says. "EcoPoxy suits itself really well to the interior world and it can be really corporate too."
Along with the aesthetic advantages they get when using UVPoxy, the team at Spolar Studio also appreciates its workability.
"My son and I work together and he's a resin crazy guy," he laughs. "We like UVPoxy because there are no fumes and you just mix the two parts together. It's pretty basic," Spolar says.
From HomeSpun, the Jewish Senior Living Newsletter:
Of all the things that set our residences apart from others, the first one you notice when you visit our buildings is probably the artwork. More than just pretty pictures of scenery, or framed prints from a poster store, the artwork on our campuses is a collection built up over the years consisting of donated, purchased, and commissioned items. Some artwork is in our permanent collection, and some is on loan from the artists. Ask our residents what they think about the artwork in their homes, and they will tell you it really adds to the experience of living here. Edie Silverstein, Jean Saltzman, Gitel Forman, Kathryn Beckman, all residents of Chai Point, agreed the residence would be drab without the art. And, they pointed out, they don't always have the opportunity or ability to go to the Milwaukee Art Museum, so having it right in their home is a nice substitute! Recently, an Art Committee was appointed by our boards of directors. It is composed of volunteers with a keen interest in art, and its charge is "to provide guidance regarding our current outstanding art collection relating to its display, care and maintenance, and set policies for future acquisitions intended to provide
Here is an additional article covering our work at the Jewish Senior Living Center in Milwaukee : http://www.jewishseniorliving.org/meet-the-committee-art-committee
Donor recognition displays have come a long way the past 20 years, evolving from simple walnut wood displays with brass plates attached to multimedia displays and displays with changeable acrylic graphics. "In the last five years I've seen a tremendous push toward digital displays," says Curt Denevan, sales manager for RCB Donor Recognition in Milwaukee, Wisconsin. "They are what everybody is talking about, what everybody wants."Universities, hospitals and institutional customers, like museums and zoos, are the ones most likely to order a digital donor recognition display, he says. Part of this drive to digital is because organizations want displays that are easily changed out as new donors step up every year. They are looking for ways to engage their customers through newer media, like touch screen computers. RCB uses high-end professional-grade touch screen displays that work like a tablet or cellphone. Behind the scenes, the company custom writes the software for each customer. "It is not a cookie cutter package. We sit down with every customer and put this together to meet what their specific needs are. We want whatever it is we design to be authentically them, to represent what they are and what they want," Denevan says. Digital donor displays can tell a donor's story in his own words, he added. It can include video interviews saying why the donor wanted to give to the institution and what the institution means to the donor. Digital makes the stories come alive and have greater meaning, he says.
Tony Spolar, owner of Spolar Studio LLC in Milwaukee, Wis., says that his company primarily produces fine art on commission that is installed into architectural spaces. The company will produce signs but "we can't compete with basic signage companies. We do really cool signage, artful signage, hand-crafted," he says. With that comes a niche in donor recognition walls. "People looking for donor walls from us have shopped around and found out there are a lot of boring solutions to a donor wall," Spolar says. "Our clients usually want something creative and decorative and timeless." The biggest challenge when developing a donor wall is coming up with a design that a client can economically update on an annual basis. It is much easier to design a donor wall for a closed campaign because they can be permanently installed, he says.
Spolar Studio implemented a donor wall for Marquette University in downtown Milwaukee about five years ago. The University needed a wall that could be updated on a regular basis but they wanted something unique that would garner a lot of attention. What they came up with is like a grid from the game Battleship, where donor names are engraved on plaques attached to wood or metal squares with high-powered, reusable magnets on the back. That way, if a new donor comes into the picture, all the organization has to do is shift all of the blocks around to fit in the new person's name alphabetically, he says. The company recently finished a donor recognition wall in northern Wisconsin in which the donors complained that their names weren't big enough, he says. The donor wall overshadowed their accomplishments. "Ninety percent of people love it. I think the people who wanted their names bigger love it too but they felt they were overshadowed. It outdid them in recognition. We never saw that coming," he says. Spolar Studio redid the plaques to make sure the donors who gifted the most money stood out from those who gave less.
"There's a huge psychology that has to be figured out by the client or the recipient of the gift. They have to really understand how they want to recognize these gifts. Is it alphabetical order or by gift size or amount?" Spolar says. He adds that "when you do a donor wall, the client/recipient of that gift, the institution, has to do quite a bit of work with the person making the wall. There's a huge amount of communication that has to go on with that." Many institutions forget to ask how much it will cost each year to update the donor wall, he says. That has to figure into any discussion.
Denevan is working with a customer in Los Angeles that maintains the donor displays at five hospitals. Each donor wall must be updated annually by replacing and repositioning engraved brass plaques. The client is looking into replacing the hospitals' current donor walls with digital ones, something that can be updated remotely using a simple Excel spreadsheet, he says. Digital donor recognition displays are wall-mounted, similar to how you hang a television in your home. Denevan's company also designs the hardscape that goes around the display.
Philip Atilano, lead artist with Spolar Studio LLC, Milwaukee, puts the finishing touches on an accent wall patterned with cow spots Tuesday in "Portrait" at the North End in Milwaukee. The apartment complex is built on land that once was a tannery. Ray Hintz GC LLC, Caledonia, is the construction manager on the second phase of the project, which is adding a parking ramp and two, five-story buildings to the site. The project is being built for the Mandel Group Inc., Milwaukee. (Staff photo by Kevin Harnack)

From the Milwaukee Journal Sentinel:
MILWAUKEE -- The Milwaukee Cream Citys, Wisconsin's first professional baseball team, joined the National League the same year Thomas Edison founded the Edison Electric Light Co.
It's historic, really. Professional baseball got started around here in 1878.
In 2001, baseball history is to be remembered in the most modern of American baseball stadiums. Gigantic murals of baseball memory are being plastered across Miller Park walls. It's thanks to the talent and ingenuity of Wisconsin artists, some of whom have deep Racine County roots.
"It just kind of comes out of our imagination, basically," said Tony Spolar, the Racine-raised art director for the Miller Park mural project.
The Milwaukee Cream Citys mural he helped create is an imaginative tip of the hat to history. The mural is already up, on the club level near the luxury suites, along with two other murals. Two more are to come, for a total of five Miler Park murals.
The convertible-roof stadium plays host to its inaugural event tonight, an exhibition game between the Milwaukee Brewers and the Chicago White Sox.
One planned mural is to be a collage of Opening Night activities. A photographer will visit Miller Park on Opening Night, to bring back imagery for the mural, which is to go up three weeks later.
A mural which is already up depicts men in old-fashioned suits, looking out over the land Milwaukee County Stadium would later be built on. Another mural depicts a baseball game.
Spolar and a team of about a dozen other craftsmen and artists created each of the murals.
All of the murals include enlarged imagery, like an old glove or a baseball. One mural includes a portion of the original County Stadium blueprints.
"We found them in an old trailer. They were using them to demolish County Stadium," Spolar said. He was allowed to borrow the blueprints for about a day, to photograph them.
Spolar's studio in Milwaukee's Walker's Point neighborhood makes all sorts of murals for homes, businesses, and public places. He makes original, hand-painted murals. He also works with the technology of Artamation, a year-old Milwaukee business, to computer-enhance and enlarge murals.
The five Miller Park murals are the work of Spolar and Artamation together.
Spolar is thrilled to be working on the baseball murals. He played high school baseball for St. Catherine's High School, graduating in 1981. He then attended the Milwaukee Institute of Art and Design.
Tony's brother Toby, who still lives in Racine, is a manager for the Spolar studio.
Their father, Gene Spolar, has coached local sports for many years. He also used to own and operate The Farm, a restaurant at 3810 Durand Ave.
But instead of becoming professional restaurateurs or sportsmen, the Spolar boys have become professional artists. The mural business is a full-time endeavor, and the addition of Artamation's technology last year has the potential to make business boom.
Artamation technology allows for color-matching to the mural's future surroundings, and for a variety of other computer tricks. For example, Artamation software can enlarge tiny images without losing the detail, something that's usually a real sticking point for graphic artists.
The Spolar-Artamation partnership will allow for faster production of quality murals at less expense. While Spolar's studio currently creates about 20 murals per year, the partnership has the potential to produce 100 or more.
"You can put these great images up for less than the cost of hiring three people for two weeks," Tony Spolar said.
A mural typically costs between $2,000 and $8,000 for a home or business. The Brewers are being charged several thousand dollars more than that for each of their murals, due to the unusual size.
The murals often tell a story, or at least convey some information. One mural at the North Shore Country Club in Mequon has children retrieving a ball out of a stream.
"Just so when you stand in front of one, you can create a conversation," Spolar said.
So what's the story behind the Miller Park murals? Spolar said it's simple: "They celebrate baseball in Milwaukee."
In the coming weeks, as fans visit Miller Park to celebrate their new stadium, art will imitate life. Celebration on the walls, celebration in the aisles.